MECHANICAL MACHINING
Cutting-edge production technology
Industry 4.0 is the combination of automation and the interconnection of industrial processes and machines used to implement them. Its end goal is to enhance production and the working conditions.
The non-stop investment in cutting-edge machinery allows Airaga to provide top-tier accuracy in mechanical machining as well quick production cycles and flexibility for both small and large batches.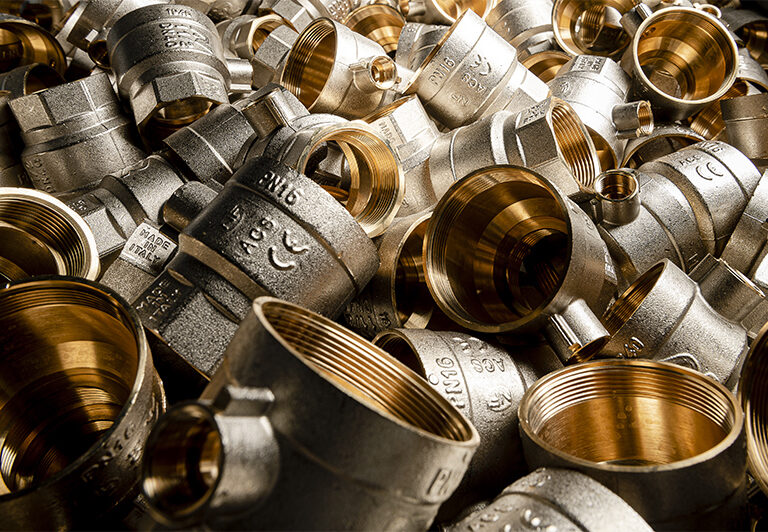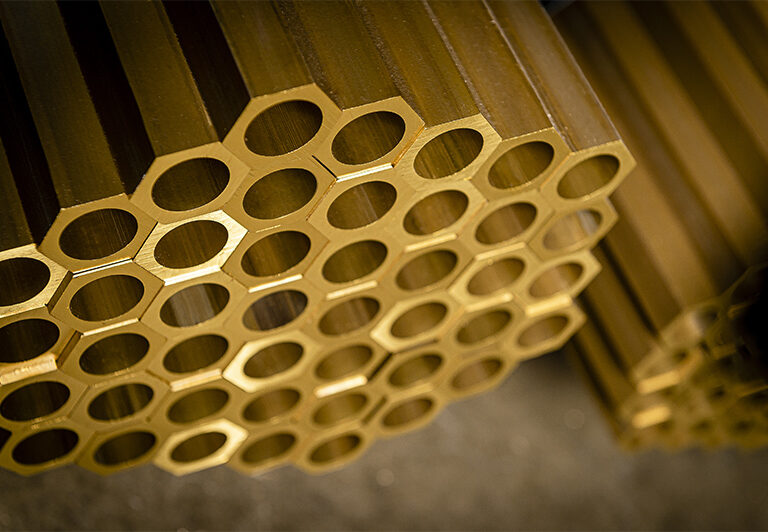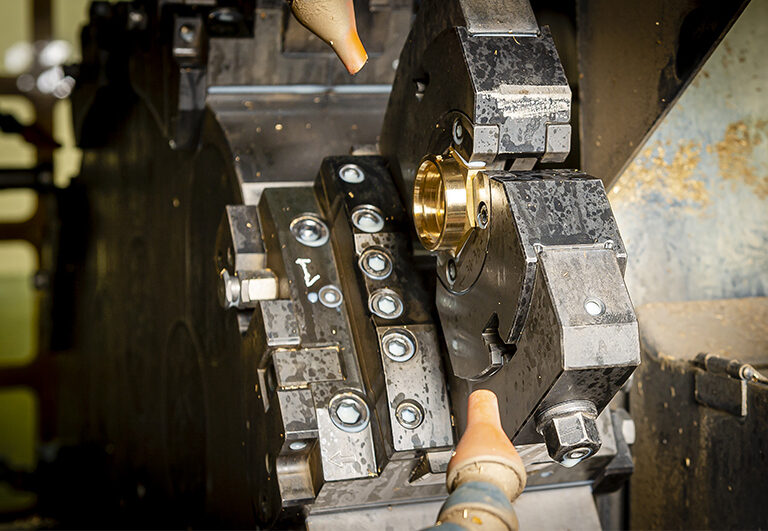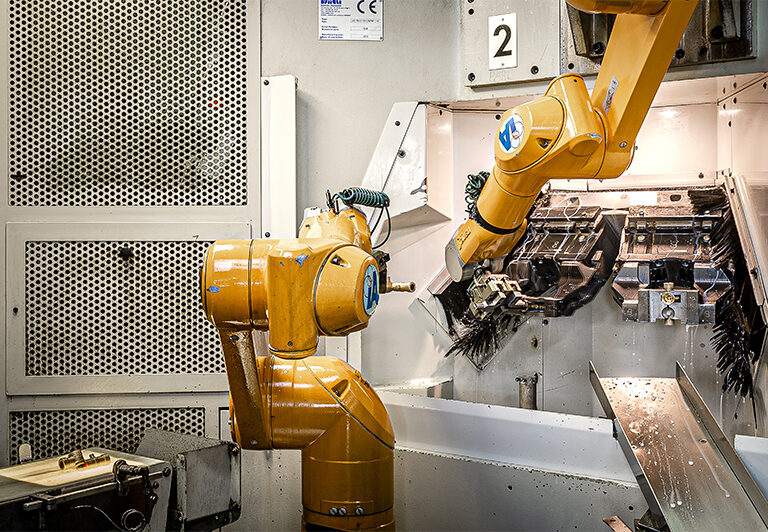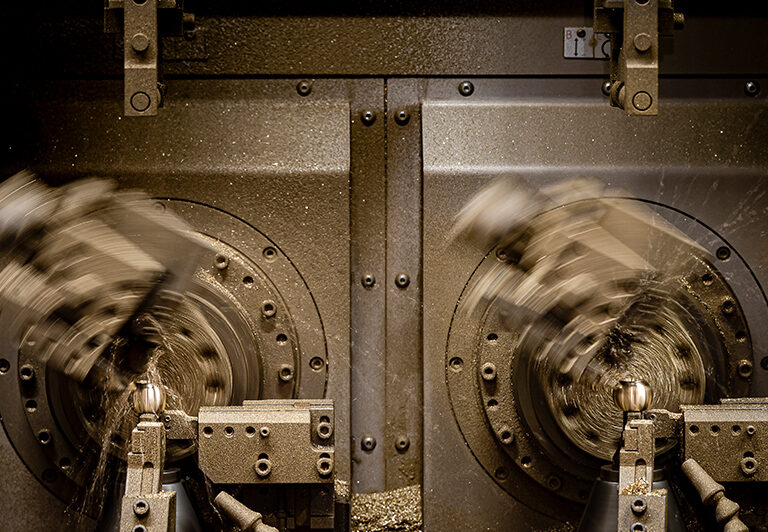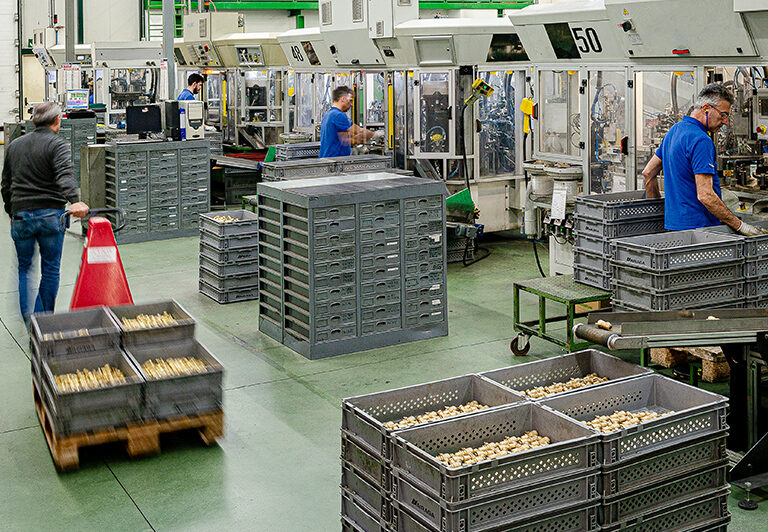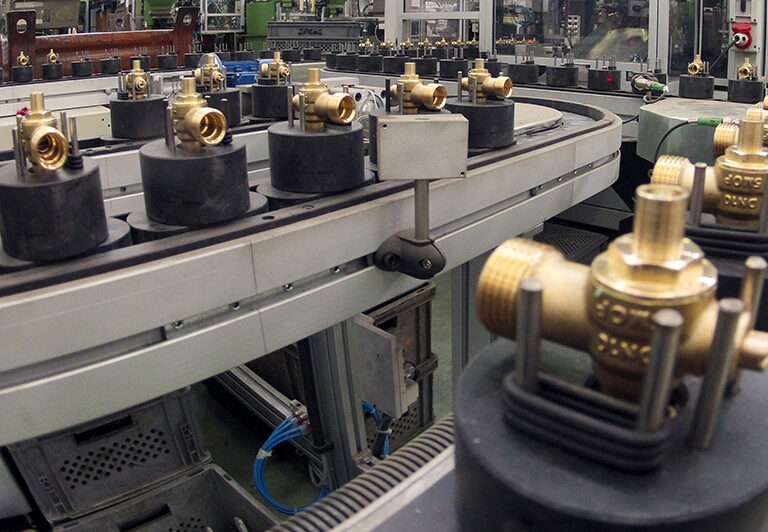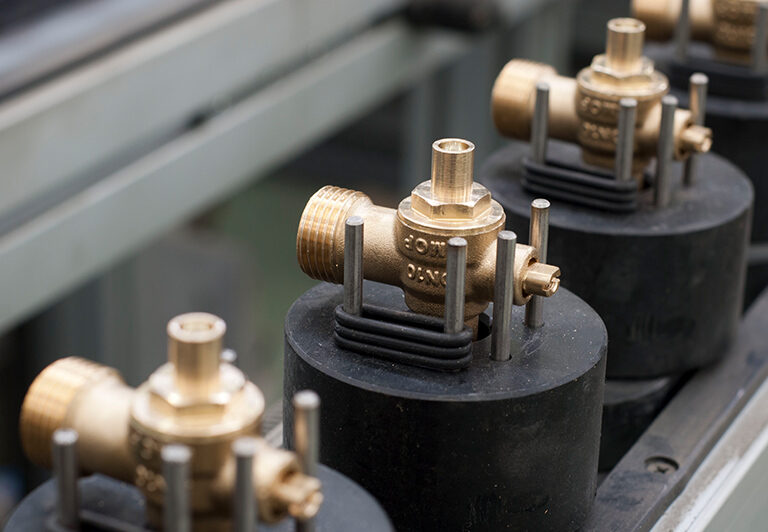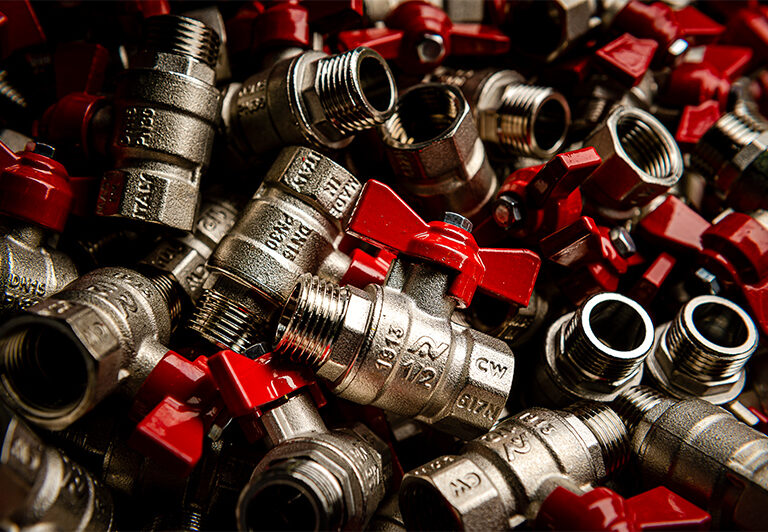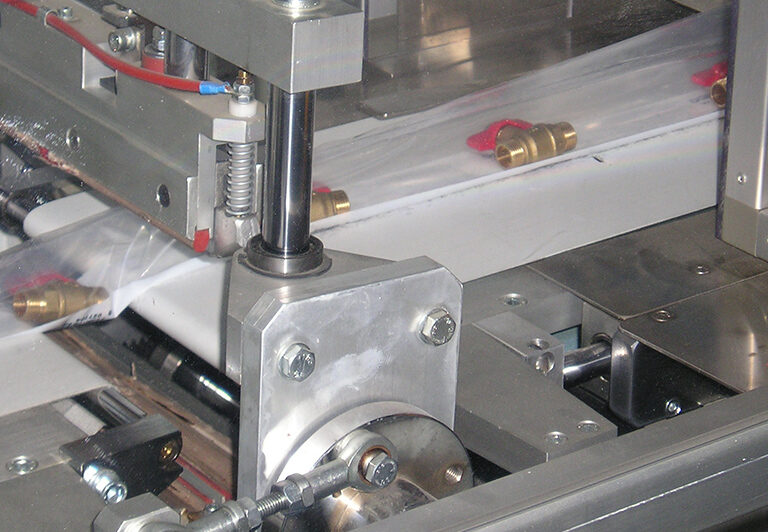 ASSEMBLY AND TESTING
Reliability guaranteed over time.
The quality of Airaga valves is guaranteed by the raw materials used as well as their manufacturing accuracy. 
Assembly and testing are carried out in a fully automated environment for consumer products, while flexible semi-automatic assembly machines are used for smaller batches under the supervision of highly qualified operators.
At Airaga, every single valve is tested before packaging. For our firm, assembly and testing are key and represent a substantial factor of the production process. This is our way to guarantee the best performance of our products over time.
QUALITY CONTROL
Production monitoring and lab.
From design to production and all the way up to packaging, each Airaga valve is inspected by our QA team according to specific protocols. The procedures also include additional controls inside our dedicated lab with sophisticated precision instruments.
Plus, our QA team is sided by every operator in charge of the process to ensure compliance with the production specifications.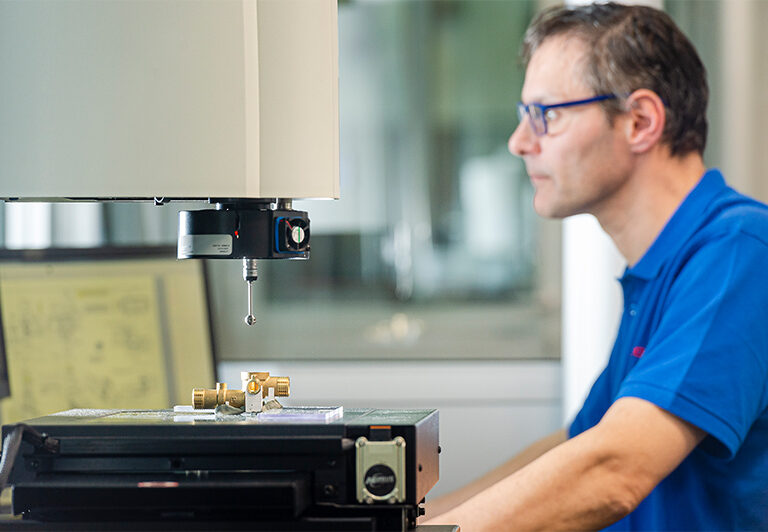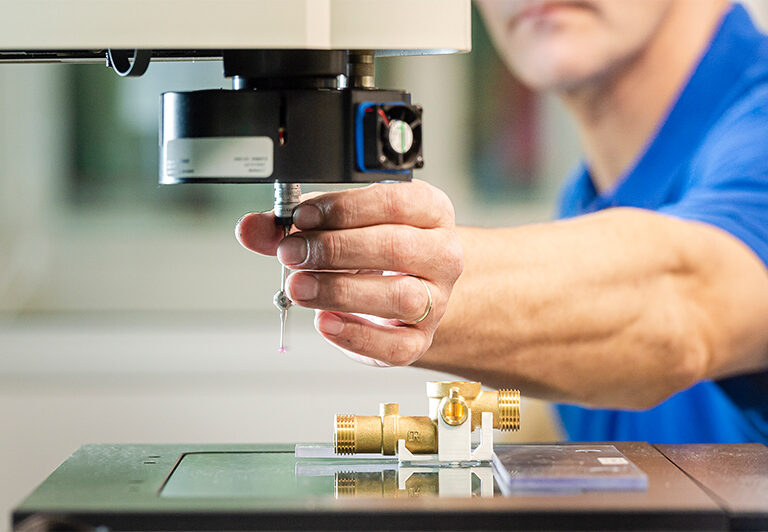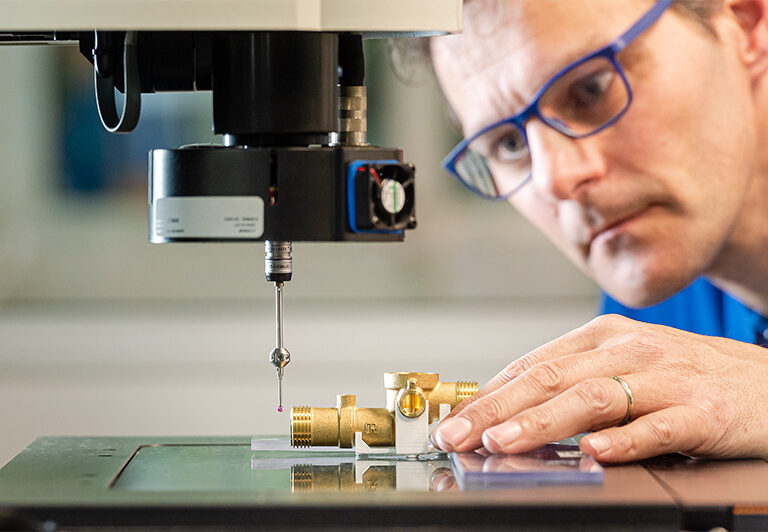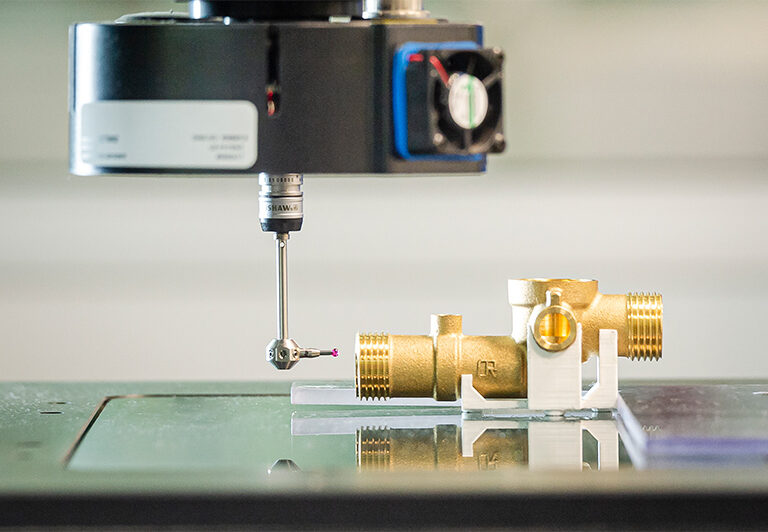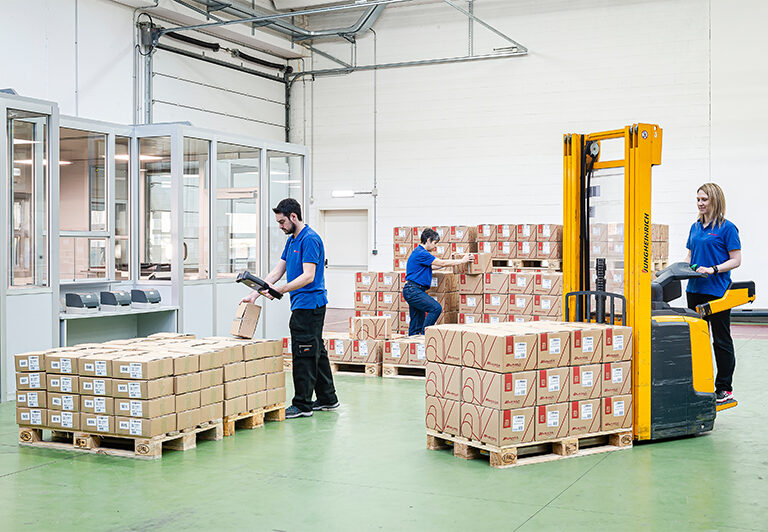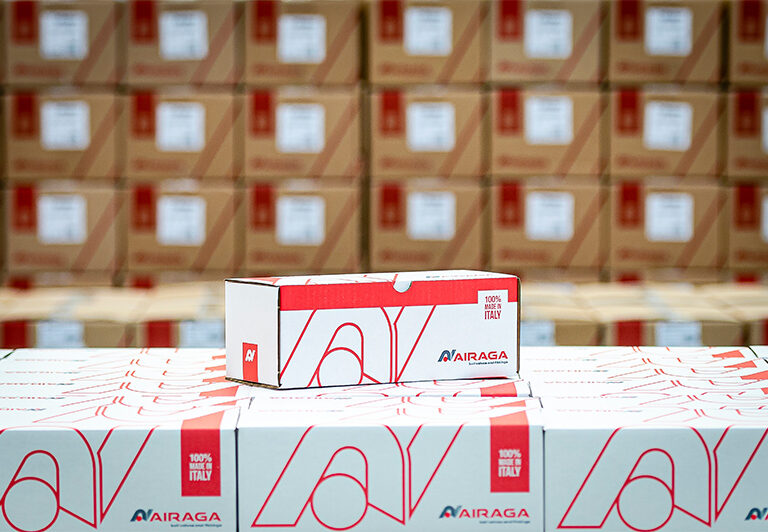 DELIVERIES
Fulfilment of orders, our state-of-the-art organization.
Logistics is an integral part of Airaga's state-of-the-art organizational model, starting with our spacious warehouse controlled by a radio frequency system that enables operators to monitor handling operations in real time through mobile devices.
Orders are processed within well-defined lead-times thanks to an MRP software that plans and assists production while defining delivery dates according to the customers' needs.
Our clients can easily identify our packages within their warehouses as they are designed in line with our corporate identity.